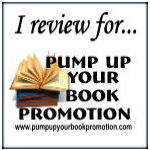 M

y thanks to
Chuck Waldron
for stopping by The Character Connection for an author interview during the blog tour for his book,
Served Cold
.
Author Interview


1. Who is your favorite character?




Sean is the main character and you might expect my favorite would be him. Instead, it's Walter Parker, Sean's father.





2. Why is he/she your favorite?


I think it's the strength of character I imagined him having as I wrote. Walter's is the chauffer and bodyguard who survives to tell Sean about his true past. Walter Parker's history is shrouded in vagueness, but when he's called to action he uses all his skills and puts his life on the line to save a mother and her new baby. He forgoes everything to create a new identity for the infant and saves his life.



3. How did you come to create him/her?


I was working as a driver at the time and decided to create a chauffeur as a character. I imagined him waiting for his boss and tried to think of what he might think and do while waiting.



4. When did he/she first enter your mind?


I would like to say there was some magical moment when I went "aha." I thought of Walter's character first, before I knew where the story would go. I have no idea when his character started to emerge. It's similar to a headache going away. We don't know the exact moment it leaves, just that it's gone. I don't know the moment Walter arrived, just that he showed up.



5. Where was he/she given life in the creative process?


It all started with Walter Parker. It was his from the very beginning.



6. What do like the most about him/her and what do you dislike the most about him/her?


I like his quiet strength of character best. I disliked his inability to take action to prevent a tragedy he saw coming. Instead of acting, he waited until it was too late before finally taking charge.