About the Book


At Barton Friends a D.C. prep school so elite its parent body includes the President and First Lady - three mothers have thrown themselves into organizing the annual musical revue. Will its Machiavellian intrigue somehow enable them to reconnect with their graduating daughters, who are fast spinning out of control? By turns hilarious and poignant, The Mother Daughter Show will appeal to anyone who's ever had a daughter - and anyone who's ever been one.
Guest Post
One reason I write is to figure out who my characters really are. Much like real people, they evolve as time goes on—although, given that I don't spend a lifetime writing a novel (or I try not to, anyway), they generally develop a lot faster than people do in real life.
With
The Mother Daughter Show
, I started with three main characters who had certain basic qualities: Amanda would be a longtime stay-at-home mom who needs to figure out what to do with herself—and how to earn money—now that her children are grown. Susan would be a hard-driving businesswoman who believes (mistakenly, as it will turn out) that she's in control of all aspects of her life, including her daughter. And Barb would be the indefatigable parent volunteer, desperate to keep the peace even if it means denying unpleasant truths that are right under her nose.
Those were the broad strokes. Each of these characters became more nuanced as I kept writing. And at a certain point, I felt I had gotten to know them well enough that I needed to know them better. Think of this as the point, in a budding friendship, when you sit down and tell each other your life stories. Except that I was the only one sitting down, and I was telling their life stories. Basically, I wrote a mini-biography for each of my characters: what their childhoods had been like, how they related to their parents (especially, given my theme, their mothers), what they'd done in college and early adulthood. Most of these "facts" never made it into the novel itself, but they informed what did go into it.
The Mother Daughter Show
is a satire, and that meant my characters needed to have some flaws. Perfect characters don't make for good comedy—or for good fiction of any kind. But I felt from the beginning that I wanted my characters to be fundamentally sympathetic. I wanted readers to laugh but at the same time think, "Yeah, I could see myself doing something like that."
I suppose that's partly because, as a reader, I prefer books where I can identify—at least to some extent—with the main characters. But it's also because, as a writer, I have to be able to identify with my characters. When I create a character I delve into myself. And that means that each of my characters—no matter how different they may appear to be from me—contains some strand I've found within me.
And perhaps that's what's most valuable about fiction: when it works, we can feel a direct connection to people who are—on the surface, at least—quite different from ourselves. And maybe that ability to connect with fictional characters who are not "us" carries over to the capacity to connect with real people with whom, at first glance, we have nothing in common except our humanity.
***
The Mother Daughter Show
can be purchased at:
Amazon
Fuze Publishing
Kindle
Nook
Price: $19.95 paperback, $9.99 ebook
ISBN: 9780984141296
Pages: 274
Release: December 2011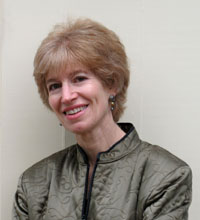 About the Author
Natalie Wexler is the author of
The Mother Daughter Show
(Fuze Publishing 2011) and an award-winning historical novel,
A More Obedient Wife
. She is a journalist and essayist whose work has appeared in the
Washington Post Magazine
, the
American Scholar
, the
Gettysburg Review
, and other publications, and she is a reviewer for the Washington Independent Review of Books. She has also worked as a temporary secretary, a newspaper reporter, a Supreme Court law clerk, a legal historian, and (briefly) an actual lawyer. She lives in Washington, D.C., with her husband.
Connect with Natalie:
Web Site
Goodreads
Fuze Publishing Web Site
Fuze Publishing Blog
Fuze Publishing Facebook
Fuze Publishing Twitter
Tribute Books Blog Tour Site