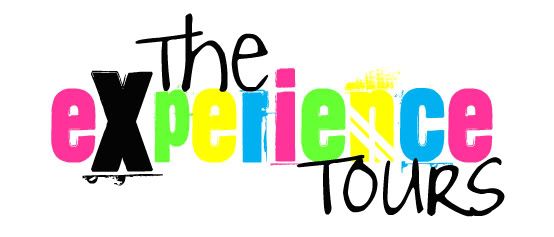 M

y thanks to
Morrigan Michele
for stopping by The Character Connection and sharing a guest post during the blog tour for her book,
Betrayed
.
Guest Post

Hi Connie, Thanks for hosting me today.

My name is Morrigan Michele, and I am one of the authors of

Betrayed

. Before we begin, I would like to let everyone know that

Betrayed

got a new book cover! I am really excited about it. My husband Robert is the owner/operator of Eye Candy Studios and made the cover for me! So when you go on the links and look at

Betrayed

, don't be alarmed at the two different covers, they're in the process of swapping over.

Connie has asked me to talk a bit about my development of the characters in

Betrayed

. Character development, I think, is different for each author. In my particular case, the characters pretty much took on a life of their own; and in essence, they wrote the story themself. I know it sounds crazy, right? But, it's true. Each character has their own way of speaking, of doing things, and their own personality. So, when writing a story I cannot have someone do something that's out of character. Misty and I were talking about this just a few days ago. Some of our readers have asked us to have certain characters do something and we simply can't do it. When asked why we tell them that it's simply "out of character" for that particular character. I mean sure, as a writer we *could* have the Baptist preacher attend a Wiccan Sabbat; but it would not be in his character to do so. This particular preacher would rather chew off his left arm than attend such an event. Why? Because that's his character, it's just who he is.

When we thought up the characters, we created names, jobs, ages and their families/friends; it was like building a little community. We did think up certain personality traits for most of them, but some of the characters were "surprise" additions and came along towards the end of the story. These additional characters came because the original ones added them. It might not make sense to some of you, but that's just how it happens for me. I like to ensure that each character in my stories has the ability to be a "stand alone" character. In book 2 you will get an inside look at some of the other characters, and in the prequel to

Betrayed

titled

Hunted

which will be released in the Spring of 2012 you will get a closer look at Alexander and Tansey (Alexis' parents) as well as Giovanni and several others that you will hear about and see in

Betrayed

and

Immortal Lineage

.

When writing a certain character, I really have to get into their 'mind.' Sometimes, just like in acting, I have to spend the day in character so that when I sit down to write I am in character. Other times I simply just try and 'be' the character i.e. drinking what they drink, eat what they eat while I am writing. Once I get to know each character, it becomes easy to think, speak, and react as they do. So all in all, writing is a lot like acting-just on paper.
About the Book
Betrayed
Book Details:

Publisher: World Castle Publishing
Published: October 2011
Genre: YA Urban Paranormal Fantasy
Pages: 178
Format: paperback, ebook
Price: $8.99 paperback, $3.99 ebook

Buy Links: Amazon,
Kindle
Blurb:

Love. Lies. Magick. Betrayal.

Alexis Allcroft is used to being different, but nothing could have prepared her for the buried secrets about to be revealed.

With her seventeenth birthday approaching the only thing on Alexis Allcroft's mind other than her birthday party is Sebastian Valto, the hot new guy in school.

Things suddenly take a strange twist, and in an effort to take the spotlight off herself, a spell backfires and her secrets are revealed as well; secrets she didn't know existed.

With her world quickly spinning out of control, Alexis realizes no one is what they appear to be, not even herself! Alexis will soon learn that family secrets run deep, blood deep....
About the Author
Morrigan Michele
Morrigan Michele lives in a small town in Texas with her husband, Robert, and their daughter Brianna.

Not only is she an author of YA Paranormal books, she also works as a marketing rep. and is one of the owners of For You P.R.

Morrigan enjoys writing, reading and spending time with family and friends.
Connect With Morrigan:
Web Site
Facebook (book)
Facebook (author)
Twitter
About the Tour
The Experience Tours